Kimo's life was rich in Hawaiian tradition. His love for family and respect for the land ran deep. A native Hawaiian, Kimo spent his life in the islands. He was raised around farms, doing coffee chores from boyhood. Growing up Kimo was taught traditional Hawaiian coffee techniques that have been passed down for generations.
Kimo Served in the U.S. Marine Corp. He became an amazing family man, inspiring teacher, and a very hard worker. Many farmers would seek Kimo's advice to help with various coffee farming issues. He helped everyone with a huge smile and contagious laughter.
Most important to Kimo was time spent with his family. He and his wife raised their children and grand children around coffee farming, making sure to pass down the traditions and values to younger generations. For Kimo's family, the coffee farm memories will always be the best.
Uncle Kimo's Coffee is estate grade which means it's grown, picked, roasted and packaged at our farm in Hualalai. The rich soil combined with island rain produces some of the most healthy and rich beans in the world. Just like the Hawaiian lifestyle, we prefer to take things slow and enjoy the better things and our coffee production process is no different. Aloha!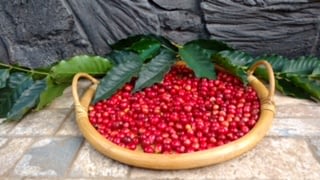 Some images from around the estate.
Click to enlarge and view.
e-Mail
Aloha@UncleKimosKonaCoffee.com
Address
75-5541 Keke St
Holualoa, Hawaii 96725